As a public-private non-profit charged with the 495/MetroWest regional economy, the 495/MetroWest Partnership is proud of the success of our regional employer survey with Framingham State University and we welcome our new media partner, The MetroWest Daily News. The results of our 5th Annual Survey are in and we have no doubt that the information will continue to provide regional leaders and policymakers with hard data on the business conditions facing our employers as well as top concerns for the year ahead.

Special thanks to Dr. Michael Harrison of Framingham State University for his Summary and Presentation on the Results: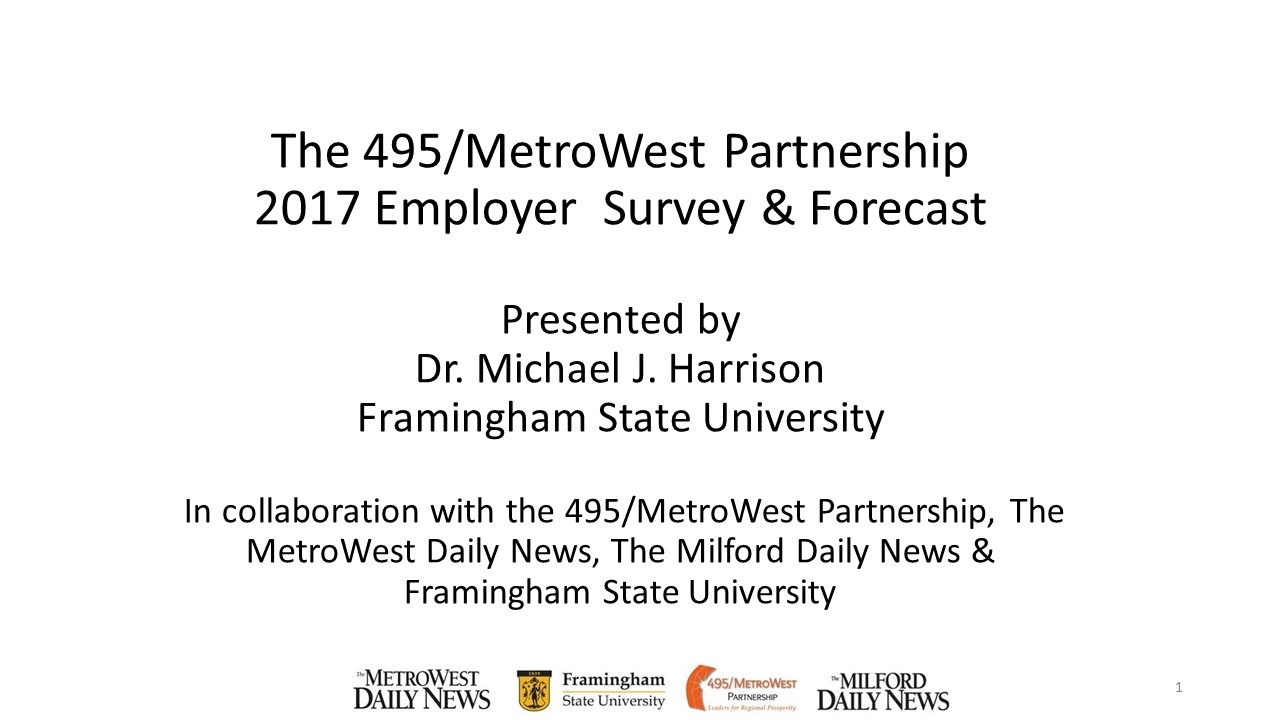 MetroWest Daily News Coverage:
Special thanks to those of you who took the time to participate in the fifth year of this important survey, and we look forward to your participation next year!